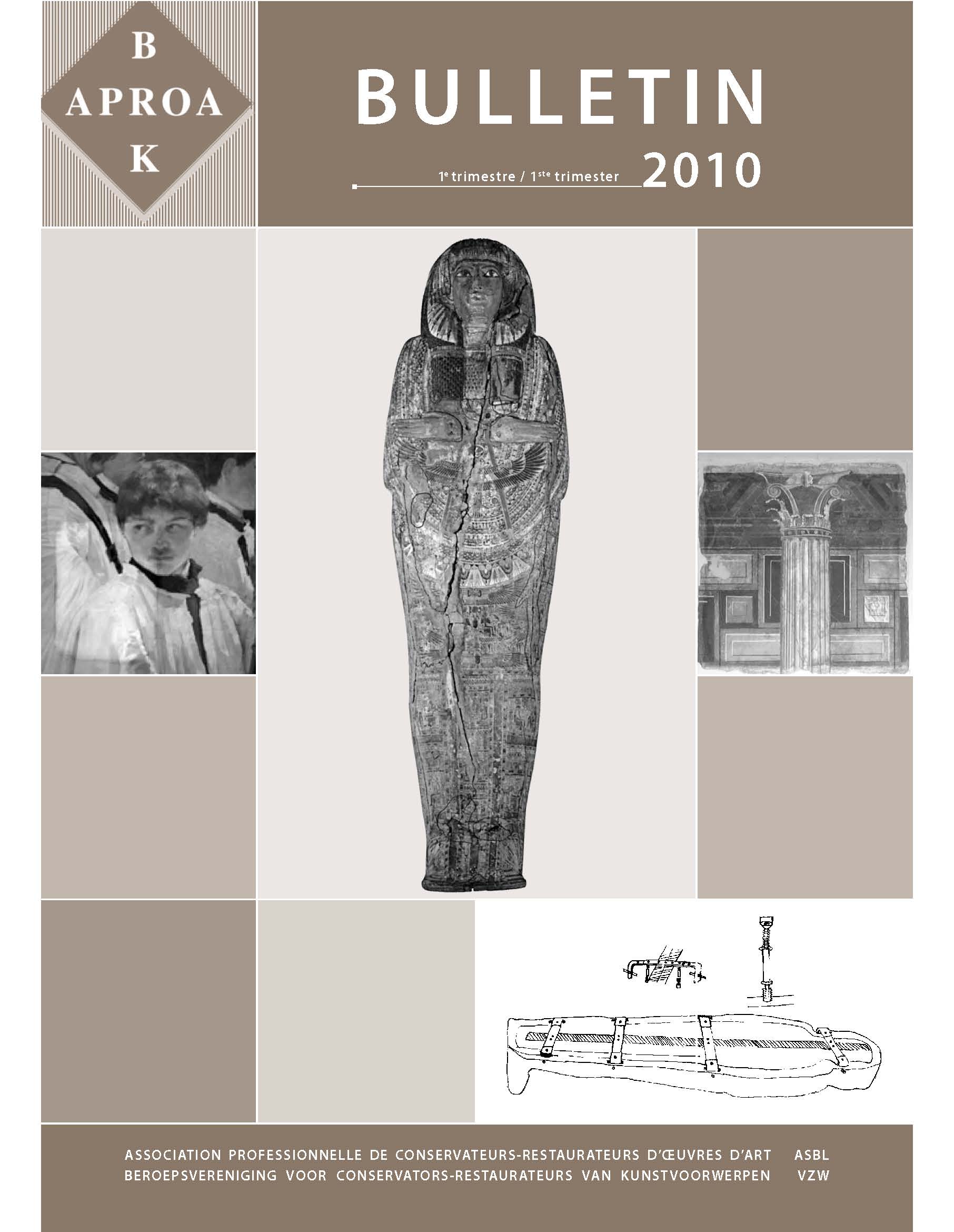 Elaboration d'un nouveau système de ressort à compression pour palier au mouvement du bois du à la variation hygrométrique.
Ontwikkeling van een nieuw systeem van drukveren om houtbewegingen door hygrometrische schommelingen op te vangen.
Gian Hamidreza Rouhi
Verslag studiedag Den Haag over restauratiegeschiedenis.
Marjan Buyle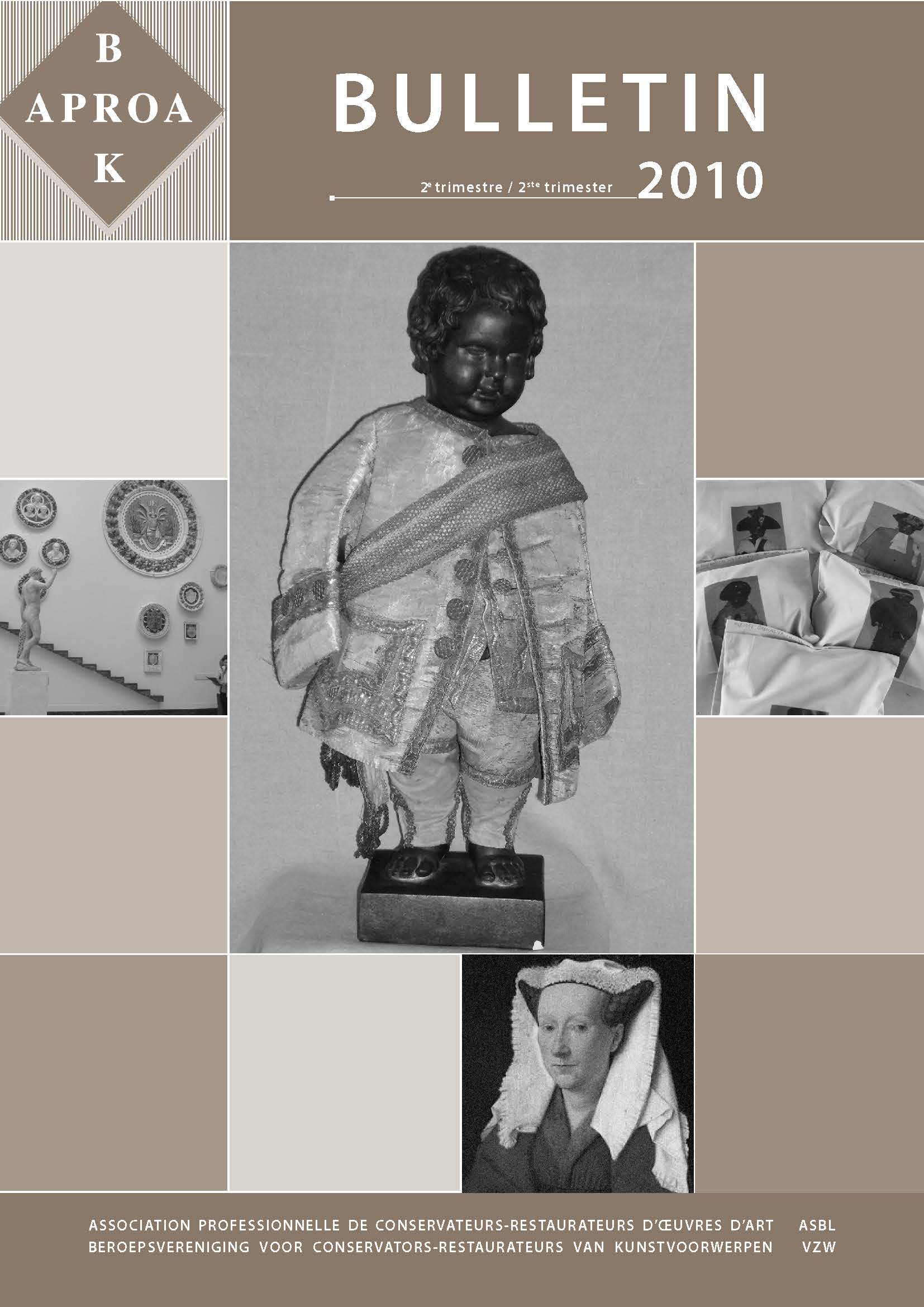 Une garde-robe hors du commun. 
Een ongewone garderobe
.
Chantal Carpentier
Symposium « no stone unturned » London april 2010. 
Tanaquil Berto, Judy De Roy & Camille De Clercq
Recent onderzoek naar de materialen en technieken van de glasschilderkunst. The Production of Stained Glass in the County of Flanders and the Duchy of Brabant from the XVth to the XVIIIth Centuries: Materials and Techniques. 
Joost Caen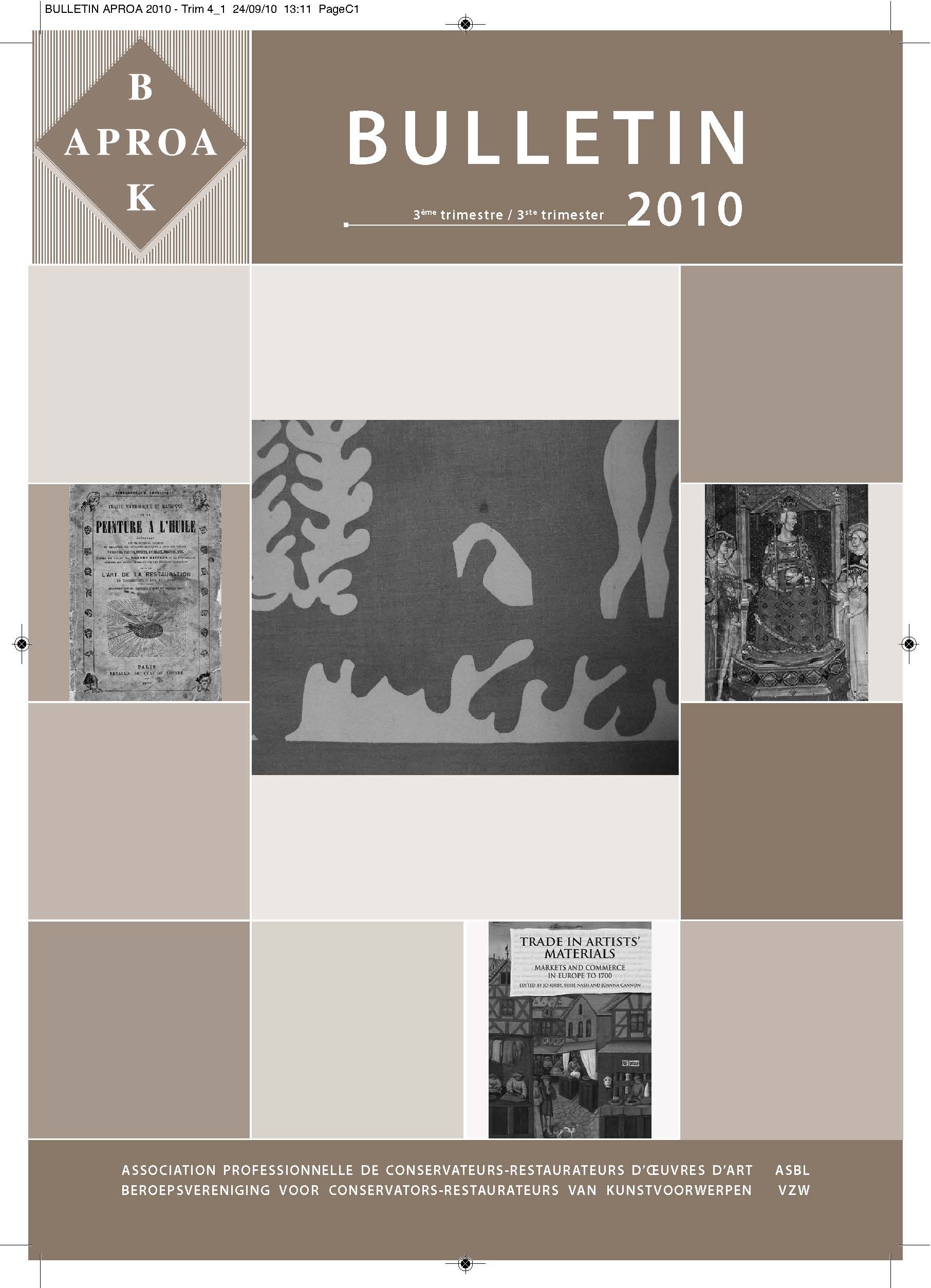 Une tache d'huile sur une oeuvre de Matisse.
Een olievlek op een werk van Matisse. 
Cécile de Boulard
Questions relatives au vocabulaire descriptif des pertes de matière en céramique archéologique. 
Eve Bouyer
F. Goupil, de la restauration et conservation au XIXe siècle.
F. Goupil, over restauratie en conservatie in de 19de eeuw. 
Claire Fontaine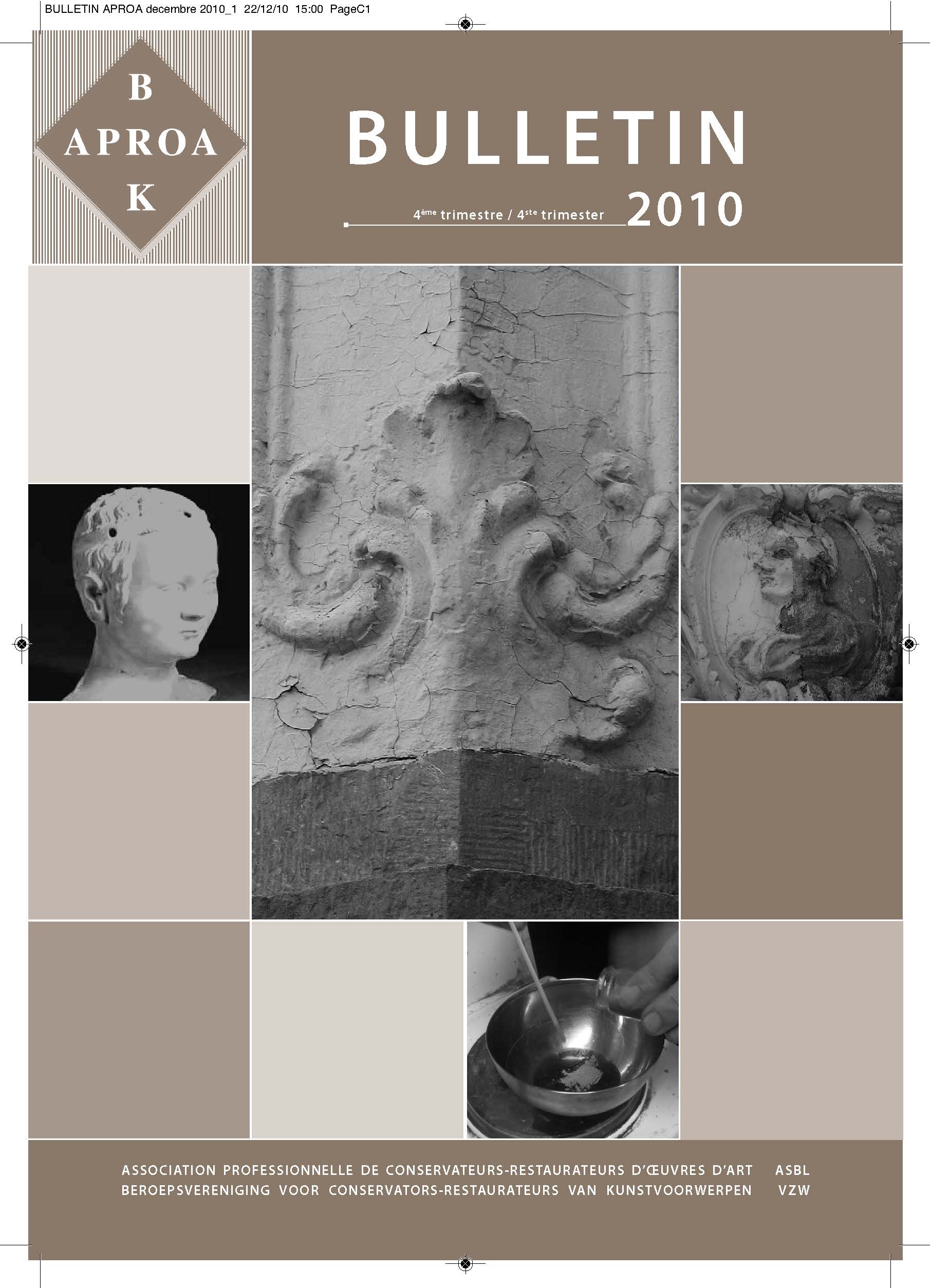 Restauration des stucs du Musée provincial des Arts anciens du namurois.
Restauratie van het stuc van het Provinciaal museum voor oude kunsten in het Naamse. 
Elvira iozzi
Lapis-lazuli : extraction de l'outremer : une expérimentation excitatnte. 
Marie Postec